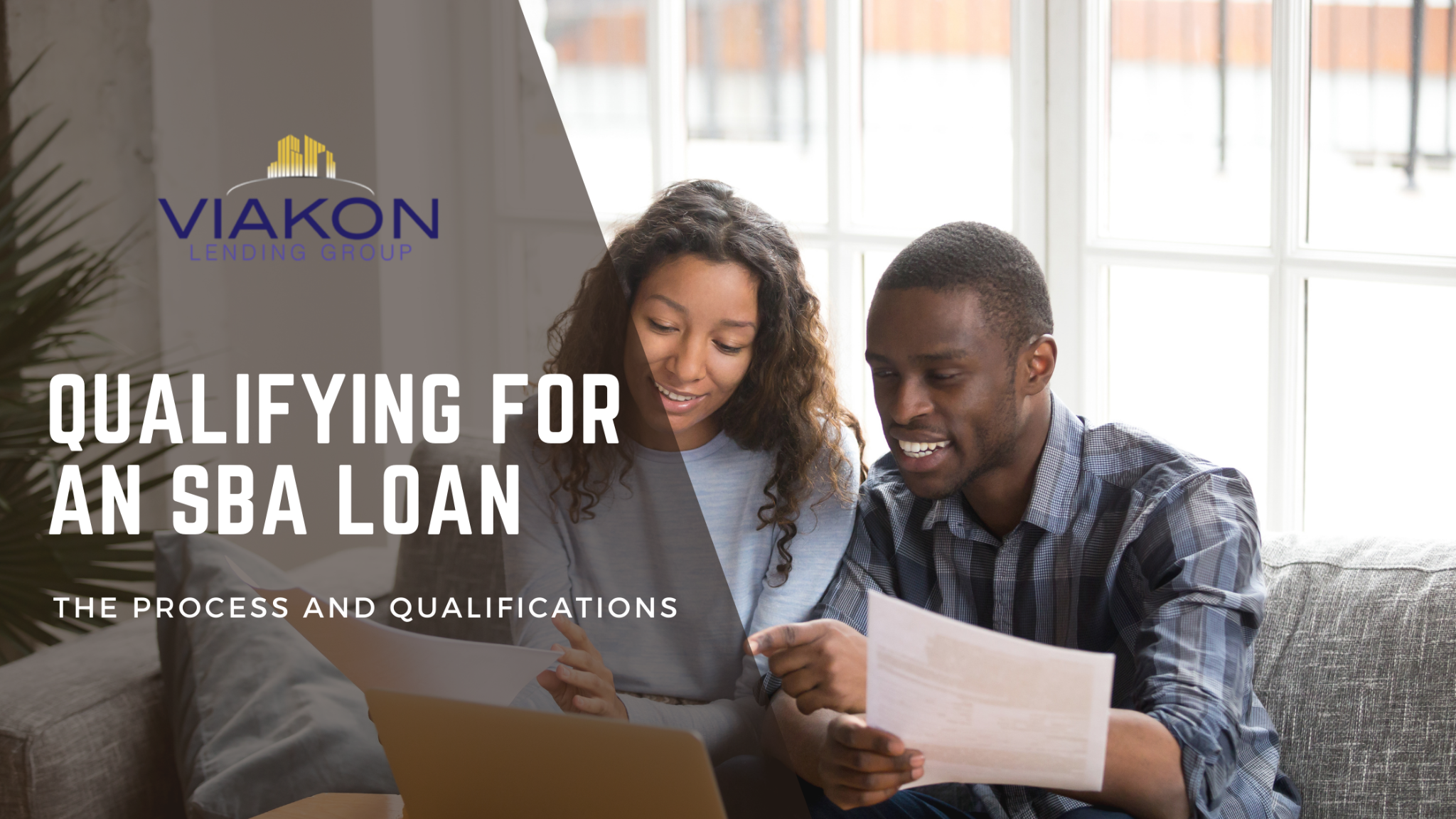 15 Jul

Qualifying and Applying for SBA Loan
"Growth is never by mere chance; it is the result of forces working together."– James Cash Penney, JCPenney founder
Wondering how a small business qualifies for an SBA loan?

Are you looking to make improvements to your existing business and do you need a loan to help finance it? You've come to the right place, Viakon Lending has an SBA Loan program that can help you get your business to the next level whether you are needing start-up finances, financing to renovate your space, working capital, and more. Let's explore the process below to learn more about the benefits, who qualifies, and how together we can help your business grow.
Why are SBA Loans so sought after?
SBA loans are one of the most popular kinds of loans for small businesses because they are partially guaranteed by the government, they have competitive rates and terms, and the loan can be used for a wide variety of purposes to help your business grow. The Small Business Association provides guarantees to lenders to mitigate their risk of loss, which allows lenders like Viakon to provide loans to businesses that might not otherwise qualify. SBA loans are offered with a broad range of loan sizes (from 5k to 5 million), have longer repayment terms, and have low interest rates.

Who qualifies for an SBA loan?
Most for-profit small businesses are eligible for an SBA guaranteed loan. Those applying will need to demonstrate having tried other financial resources prior to applying and will need a plan for how they will use the funds. A strong borrowing history is not always necessary and will be evaluated on a case-by-case basis. Companies across many industries are eligible, but here are some kinds of businesses that tend to receive the most funding in terms of the number of loans:
Restaurants
Salons
Medical Offices
Gas Stations
General Contractors
Landscaping Services
The most important aspect of applying for an SBA loan is your ability to show your ability to manage the business and cash flow, your credit score, and your profitability. Each business is different and Viakon Lending can help you navigate getting a loan so you can get back to focusing on your business. To talk with one of our finance specialists for free, click the button below.